Preventicus Managed Care Programs
Join our network 
of excellence. Be a leader in cardiac care.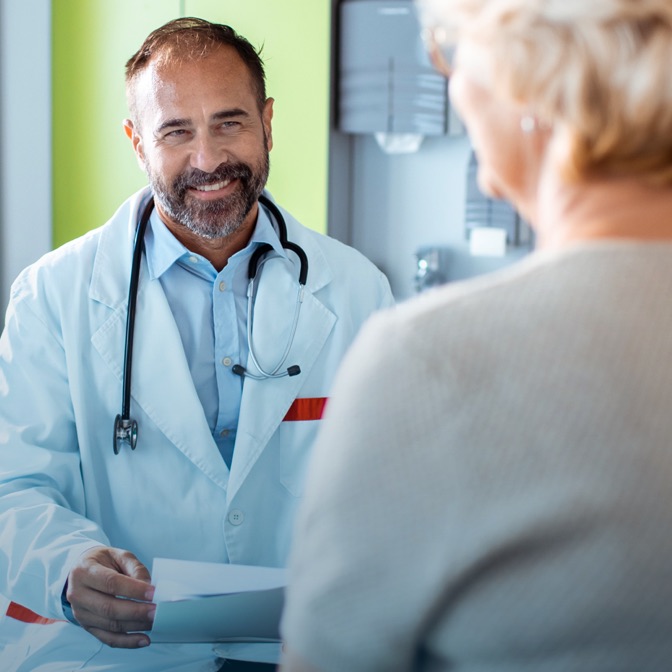 Complement your cardiac expertise with medical-grade digital health solutions
Preventicus Managed Care Program 
gives better insight into your patients' health. This all-in-one solution for stroke prevention is easy to implement, ensuring validated and accurate early diagnosis and monitoring of atrial fibrillation (AF). For detailed information on superior clinical evidence, certified solutions, proven medical outcome, and compliance with medical guidelines, please see
Evidence
.
The program consists of interlinked steps. The first phase involves a scalable screening towards AF performed in the local population. Citizens aged 55+ measure their heart rhythm using a smartphone camera or wearable with the clinically validated
Preventicus® Heartbeats App
. In the event of suspicious results, the telecare center validates the data first (to exclude potential artifacts or measurement errors), then refers the patient to you, the associated cardiologist/cardiac center. Here starts the next step, 14 days of telemetric ECG with a multichannel chest wall ECG patch in order to confirm AF and to quantify the burden. Our Telecare Center validates the ECG data over the 14 days and transfers the data and the summary report to you. Based on that, you are able to finalize diagnostics and recommend treatment options to your patient, who remains fully under your control.
Preventicus Managed Care organizes the patient's journey: from early screening and constant monitoring to a professional diagnosis and subsequent treatment. You as partnering cardiologists/cardiac centers can focus your medical expertise entirely on your patient.